IN MISORANO
HAKUBA Valley
northern Japan alps
Reservation

The Windfall is a rental villa
surrounded by the forest of Hakuba Misorano at the foot of the Northern Alps.
Windfall is a rental villa in Misorano Forest in Hakuba Village, Nagano Prefecture, which features a bright blue triangular roof. He wakes up with the voice of a rare bird and notices the change of the season and the smell of the air. Look up at the night sky and rediscover the beauty of the earth.Please feel it fully here in Hakuba Misorano surrounded by the Northern Alps. Please forget your daily life and spend a comfortable time.
WIND FALL
Featuring a bright blue triangulated roof, the 120 m2 spacious windfall is a 2 bedroom cottage ideal for families, friends and couples with up to 5 guests.
Overview
Location
Hakuba Misorano
Number
5 guests
Bedroom
2 Bedrooms
Bed
2(ROOM A)、3(ROOM B)
Bath
1

living space
Adjacent to the living/dining room, where ceiling fans run gracefully on the ceiling, is a Japanese-style room with a horigotatsu. The dining room is a cozy space with a large original table. It also has high-speed WiFi.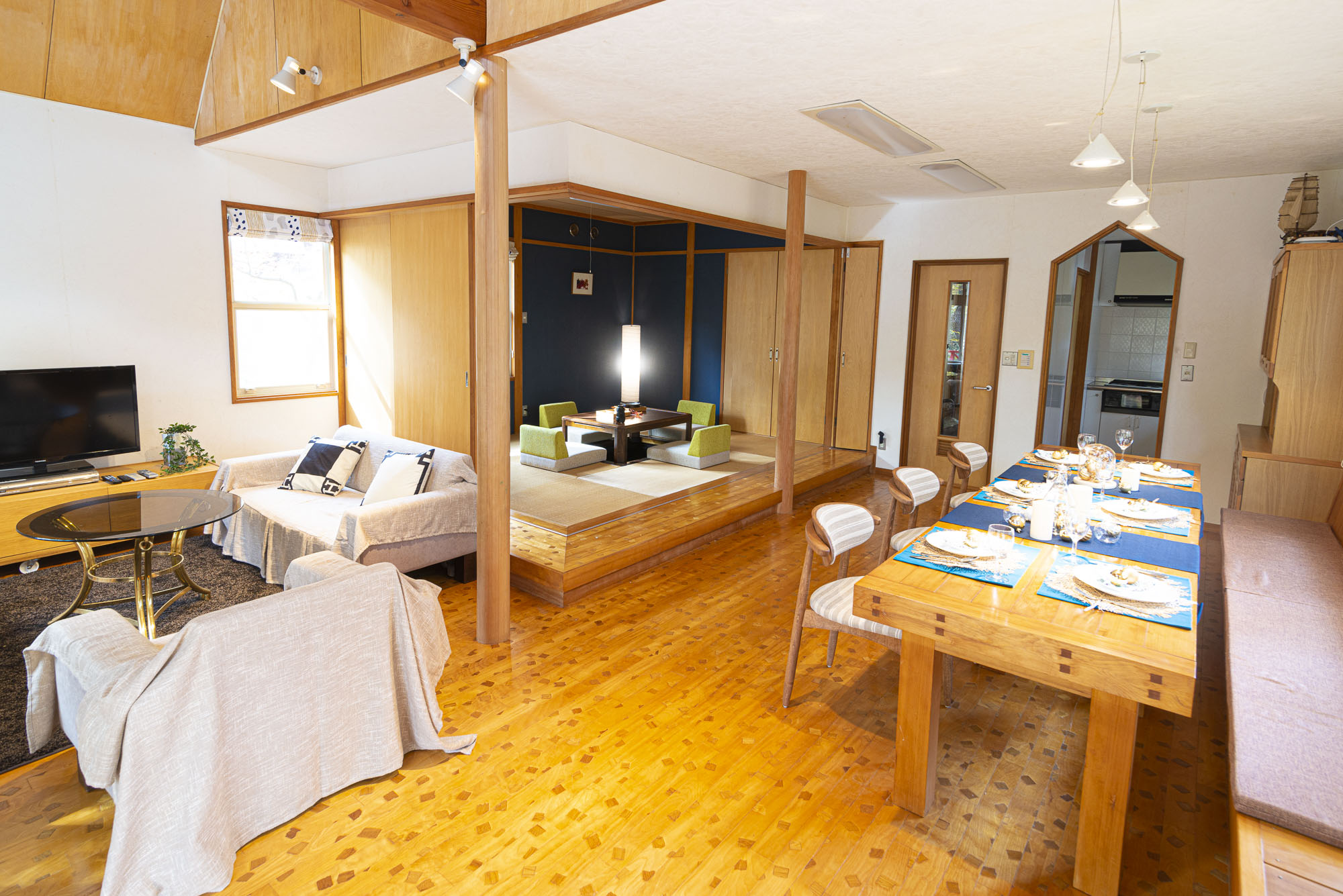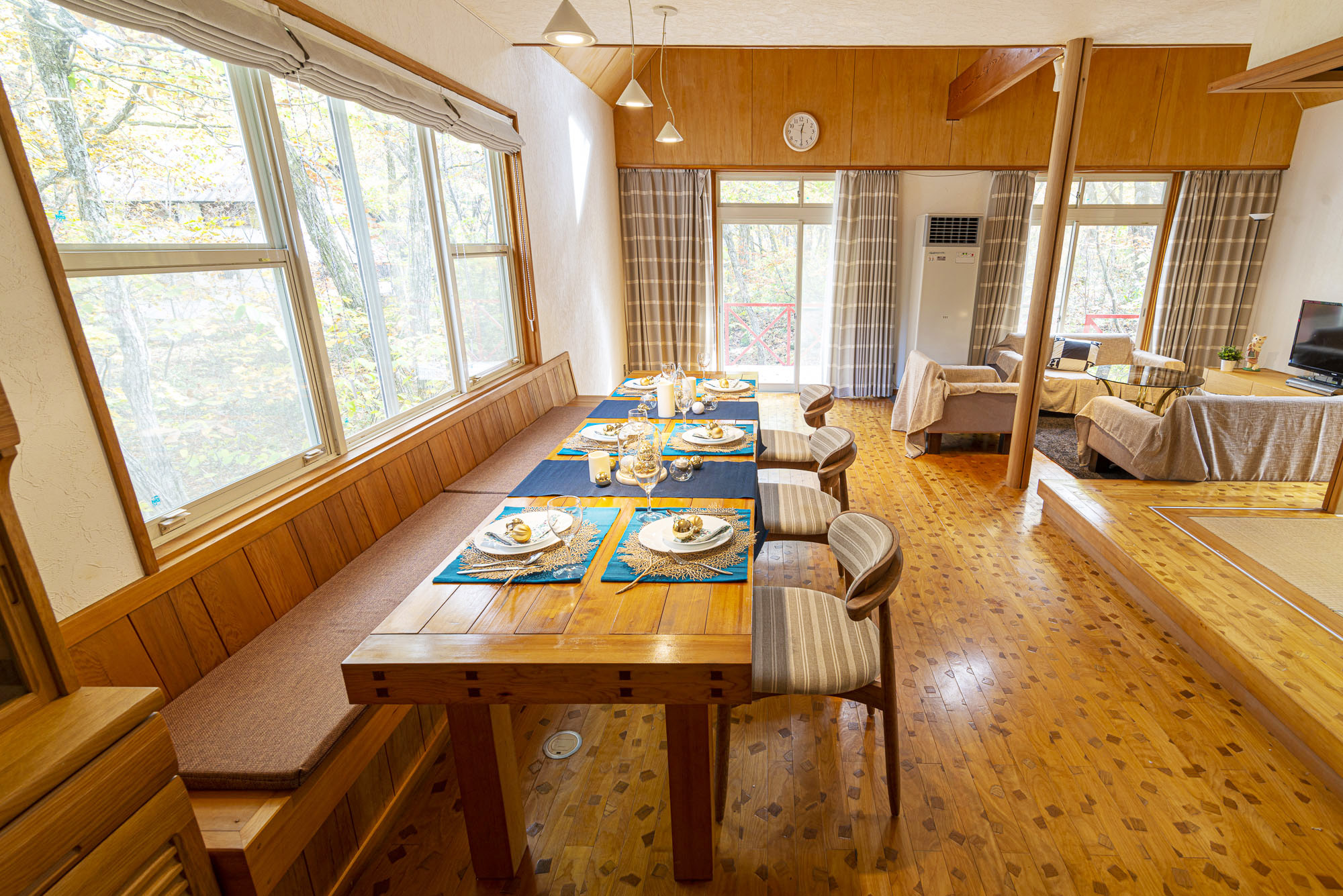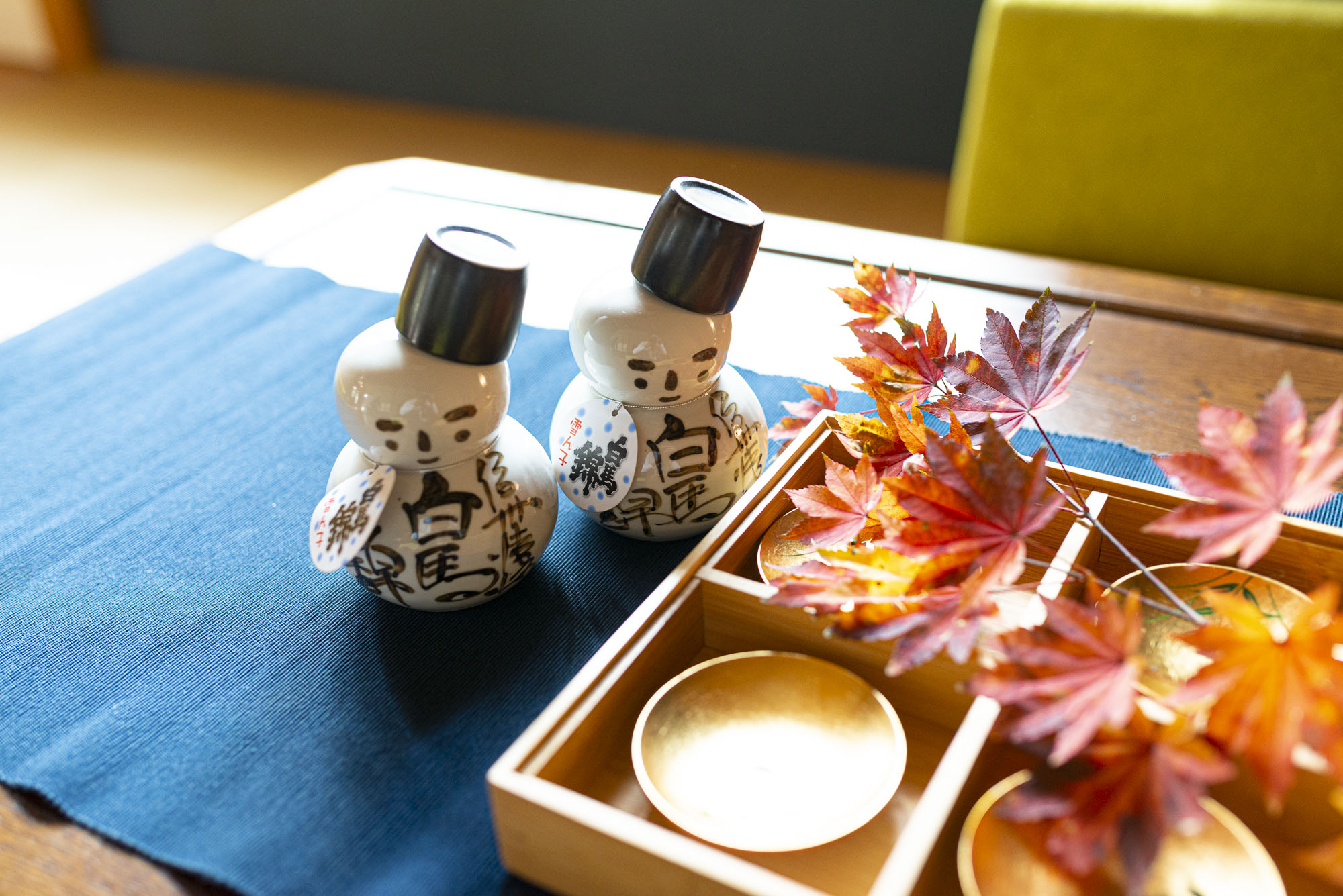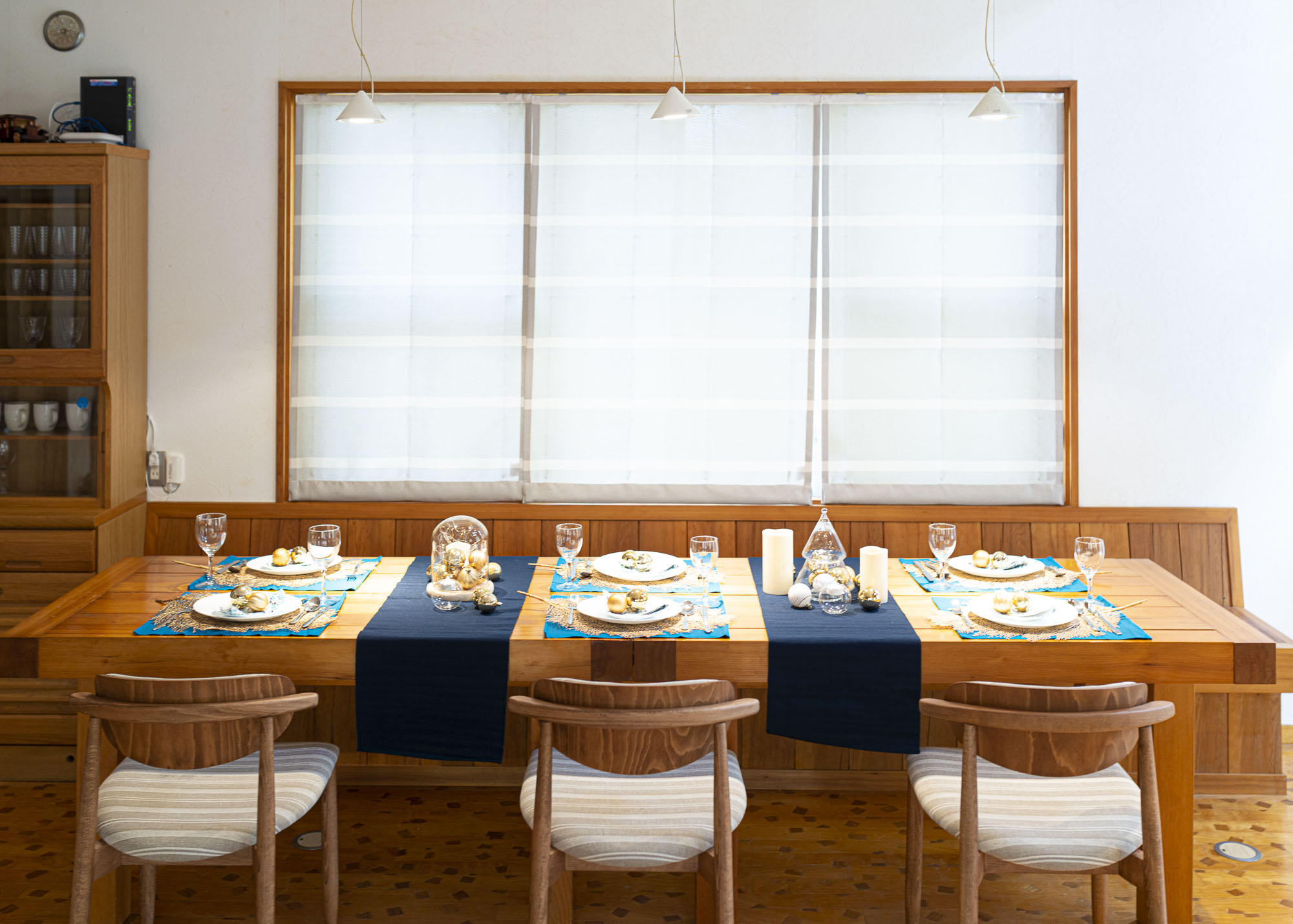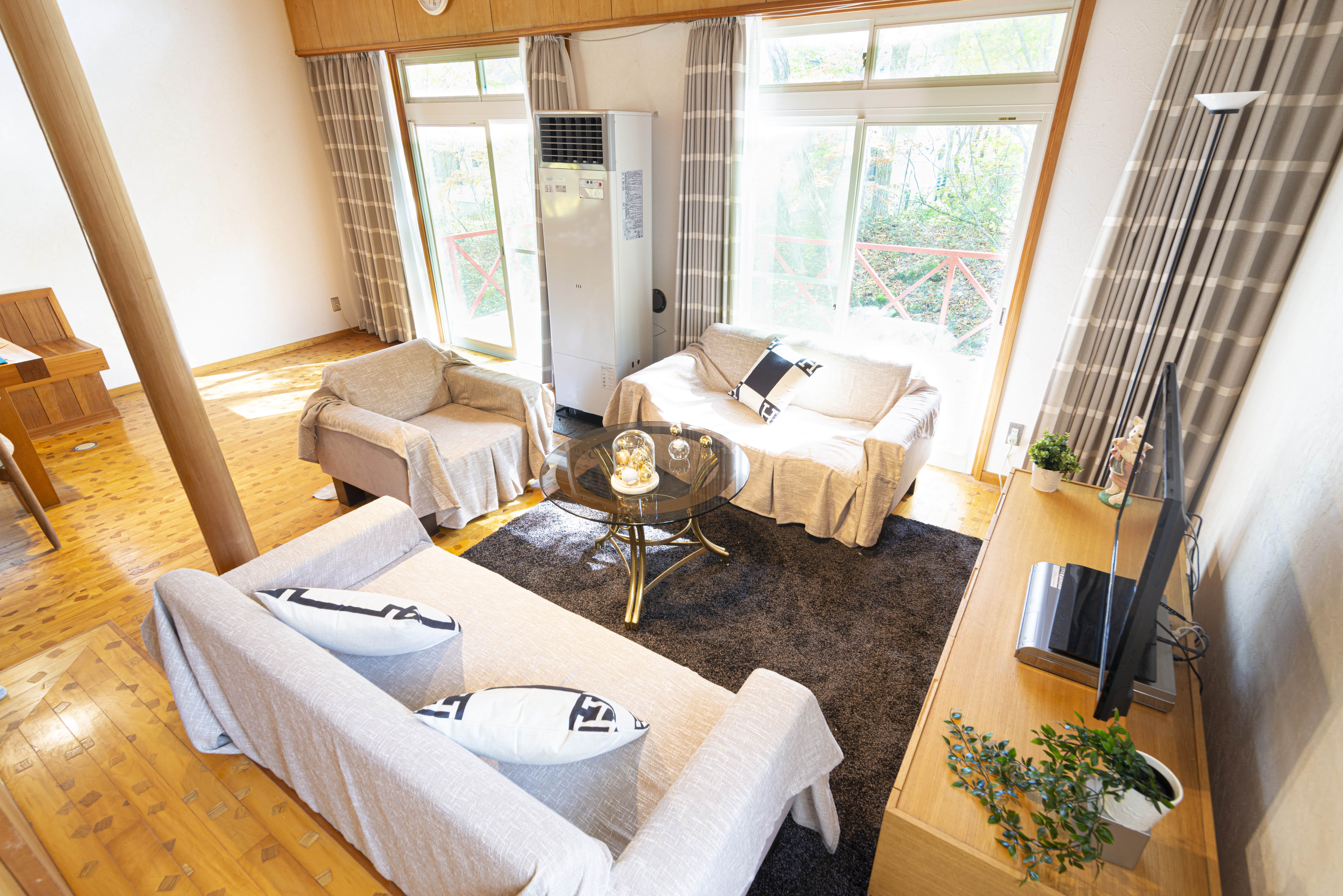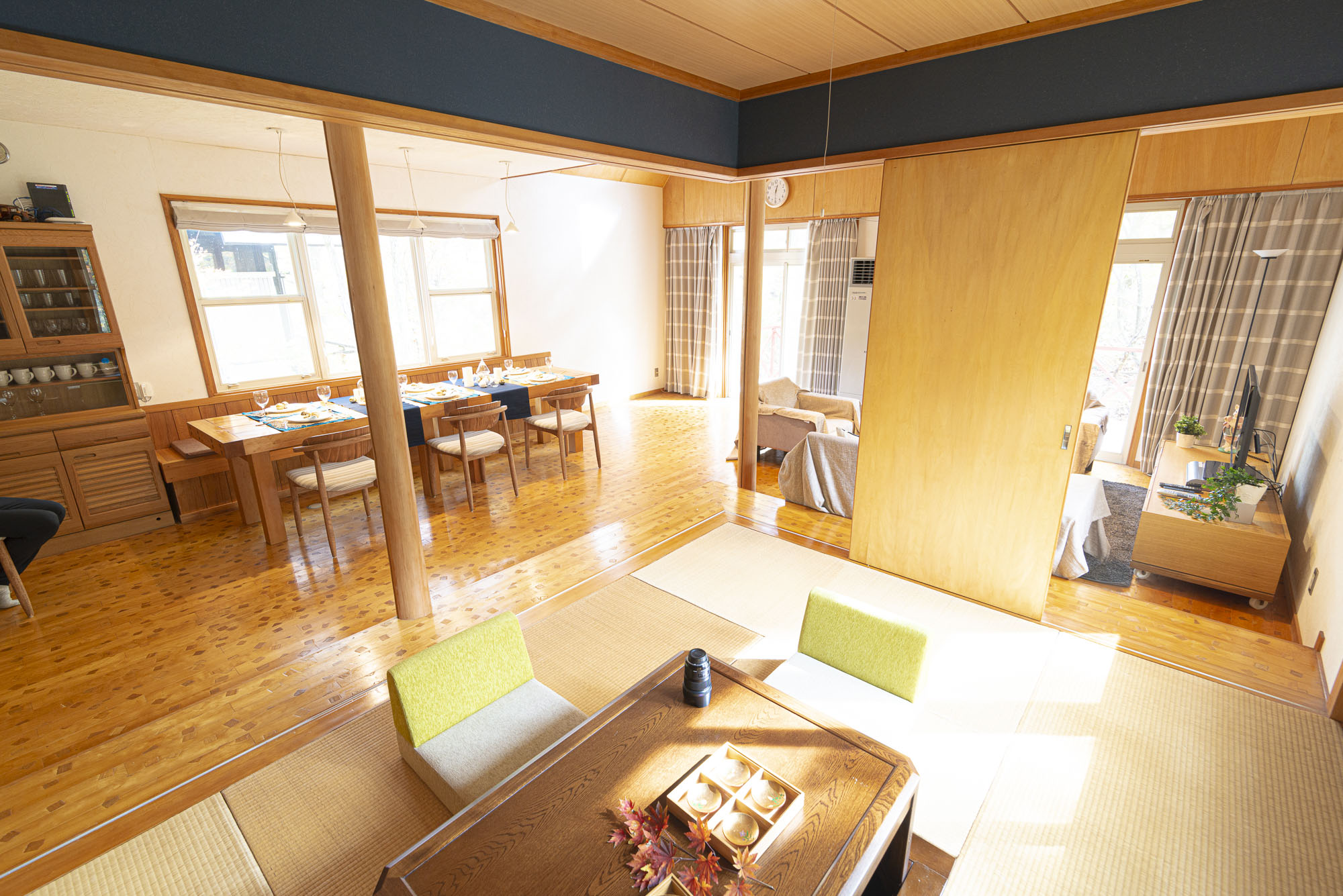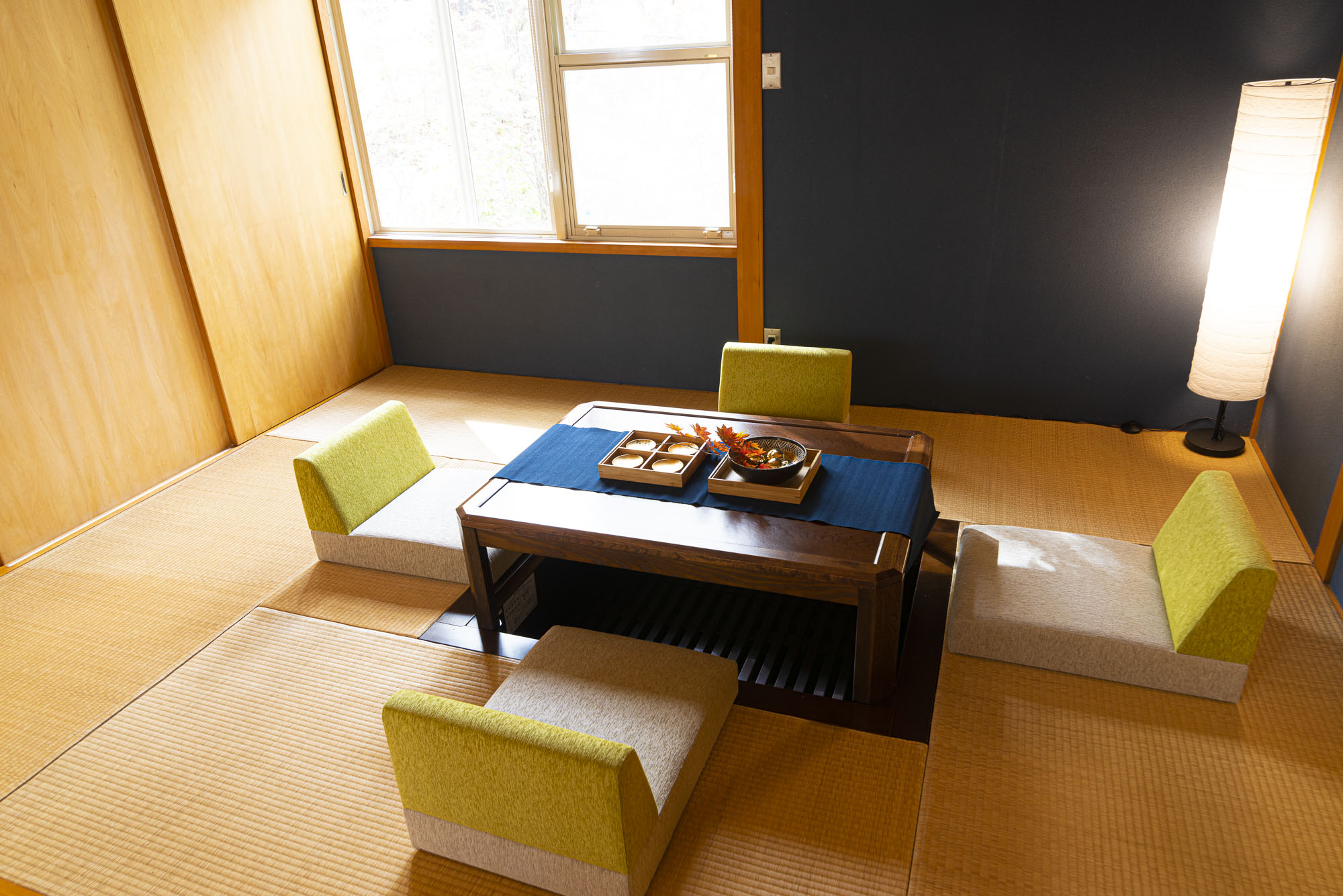 Bedroom
On the second floor of the windfall, there are 2 bedrooms featuring a triangular ceiling, and each bedroom has a window with a view of the field.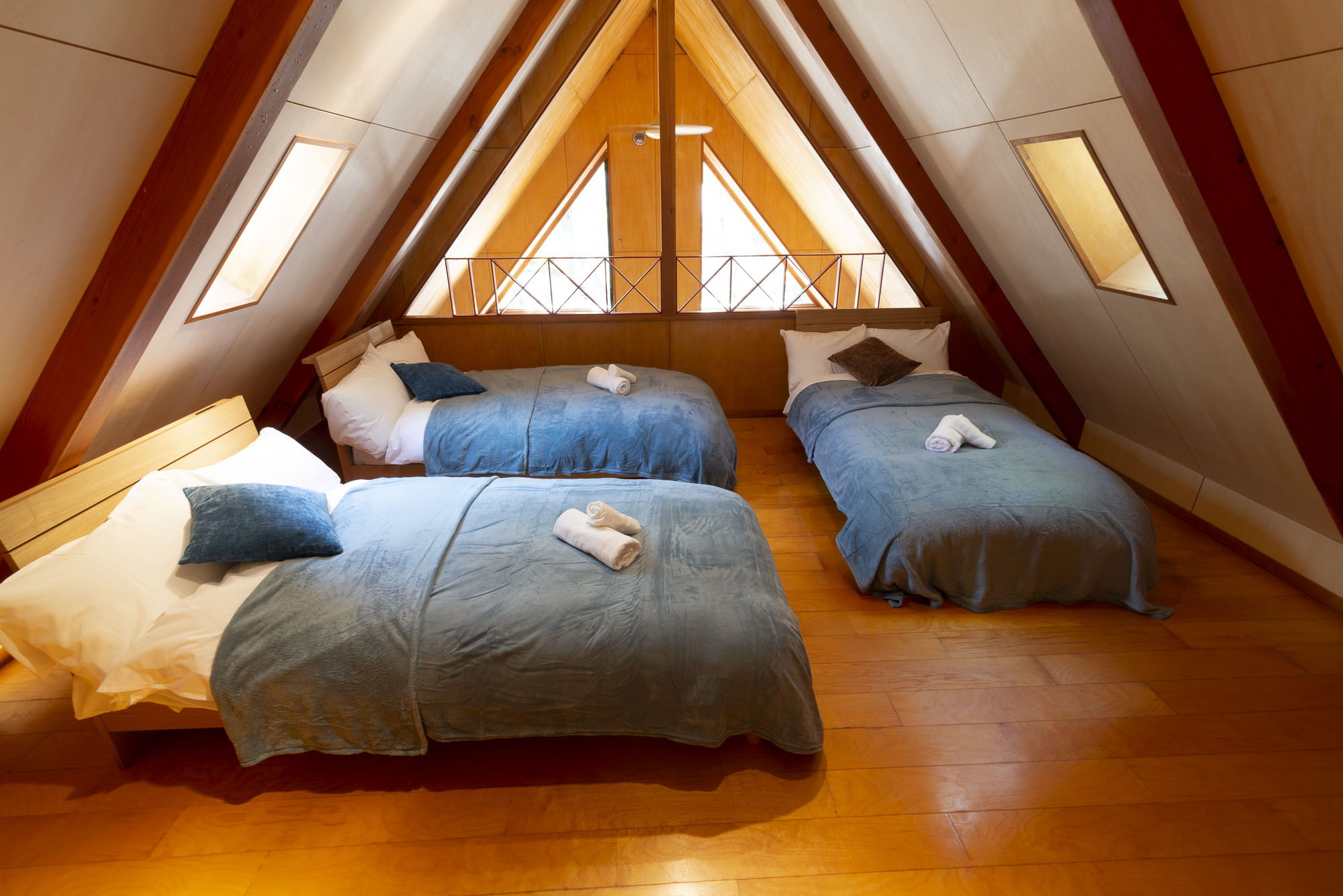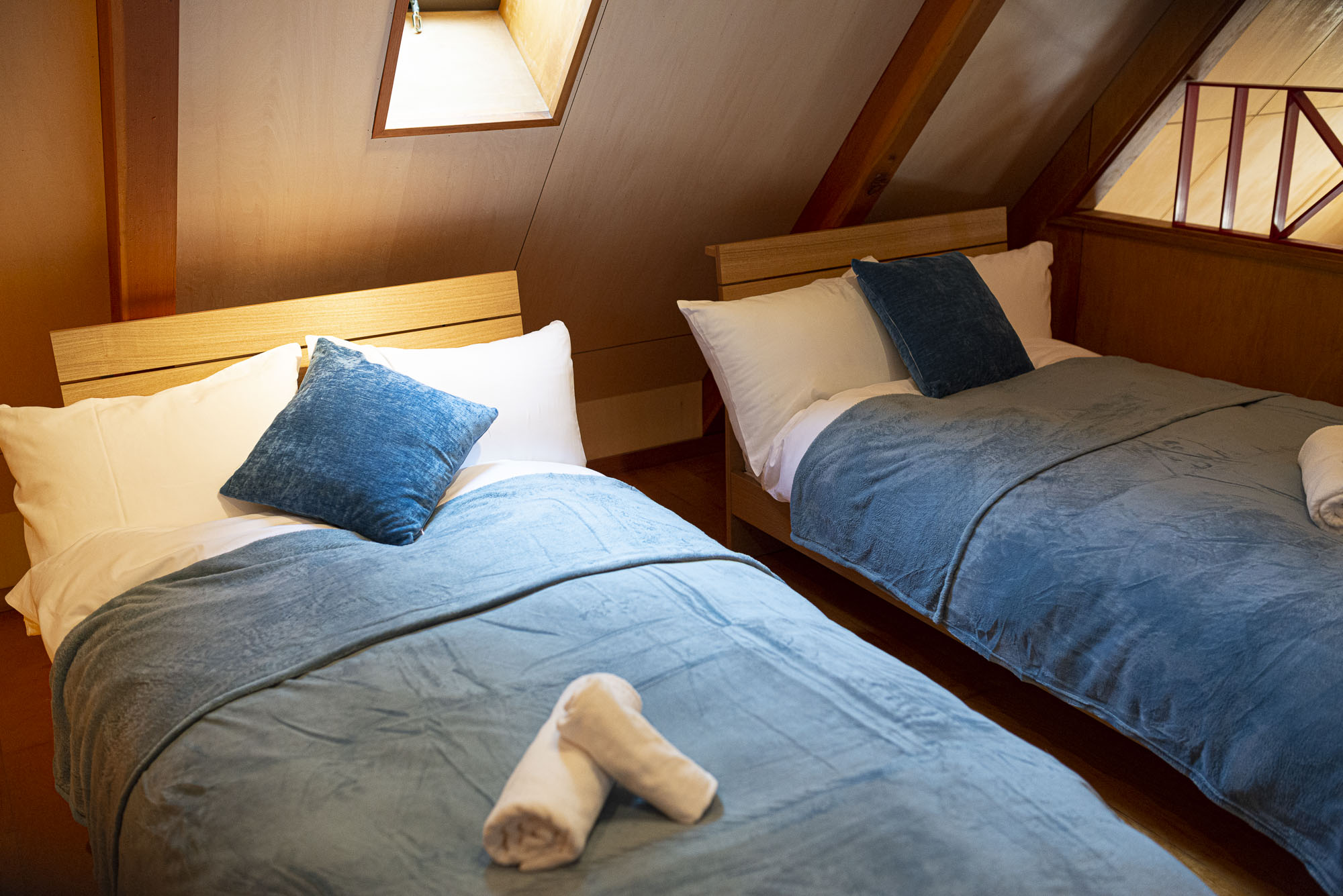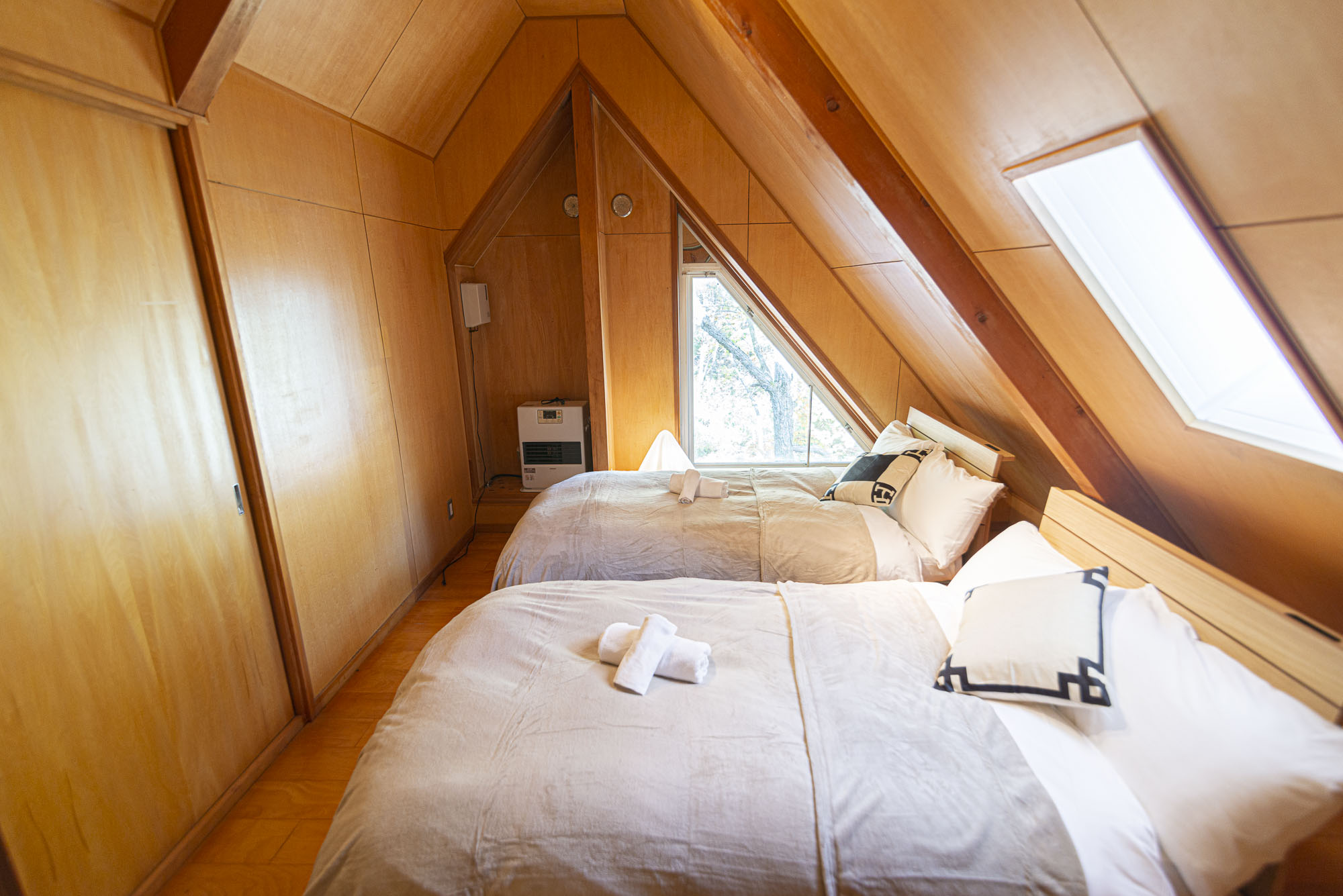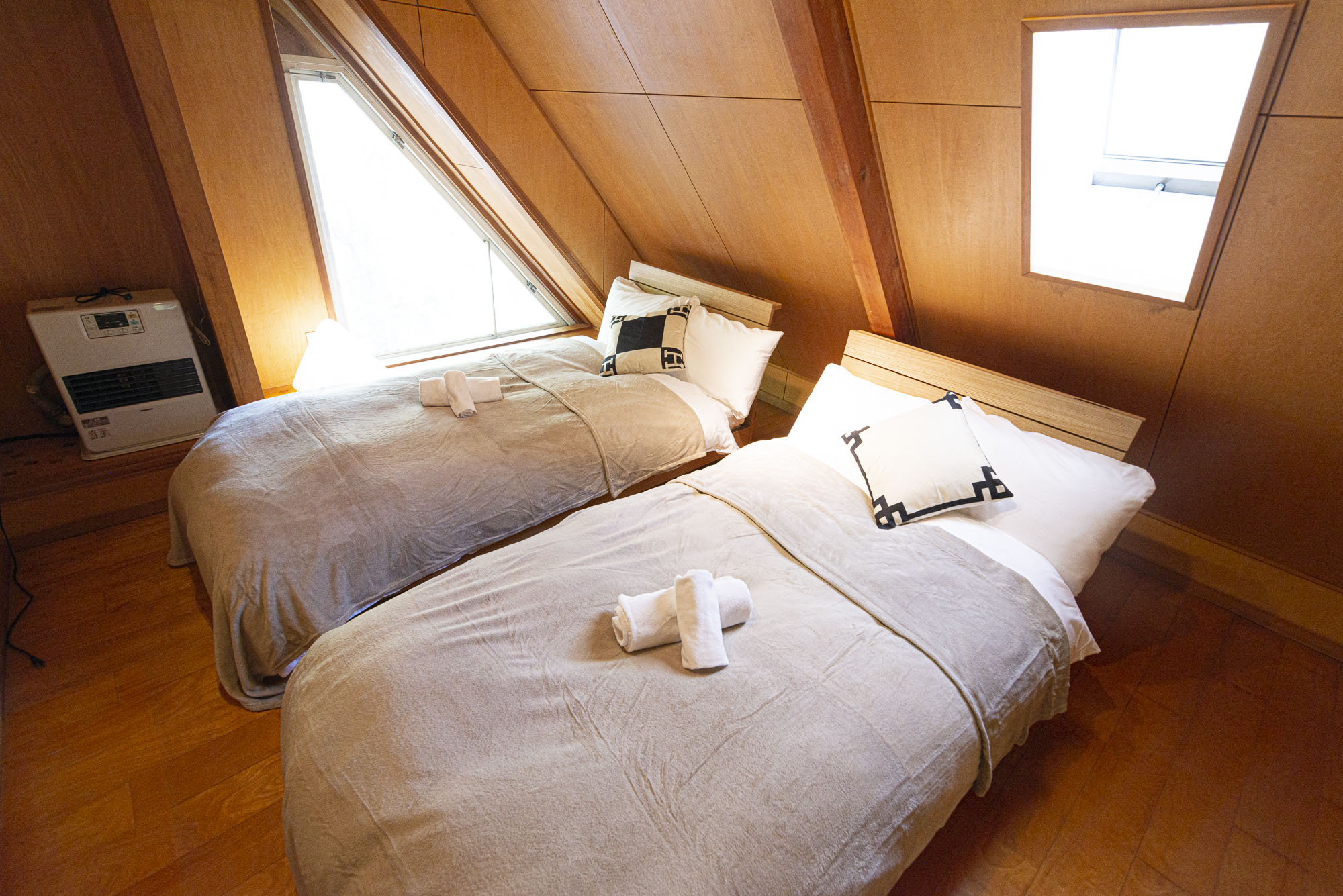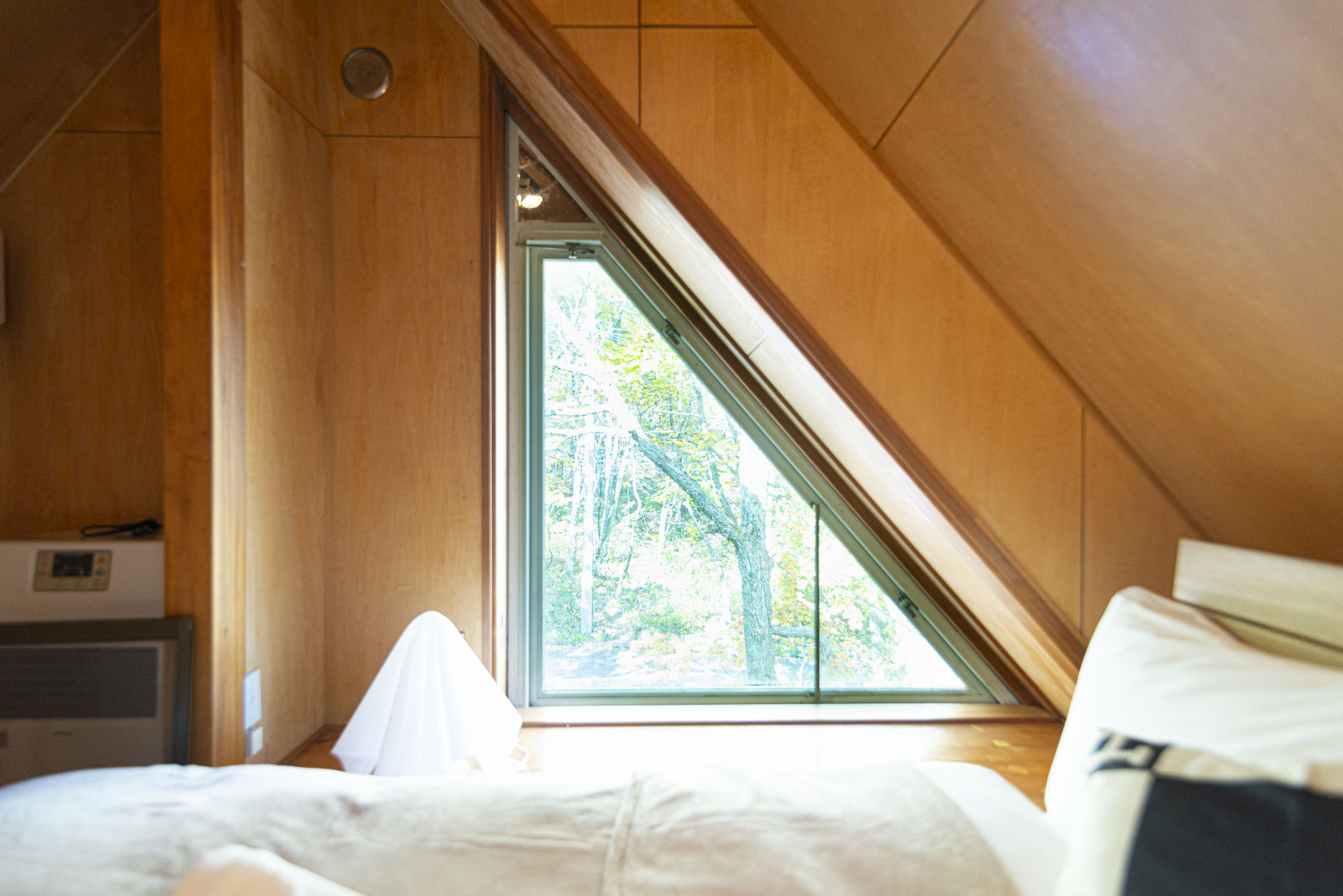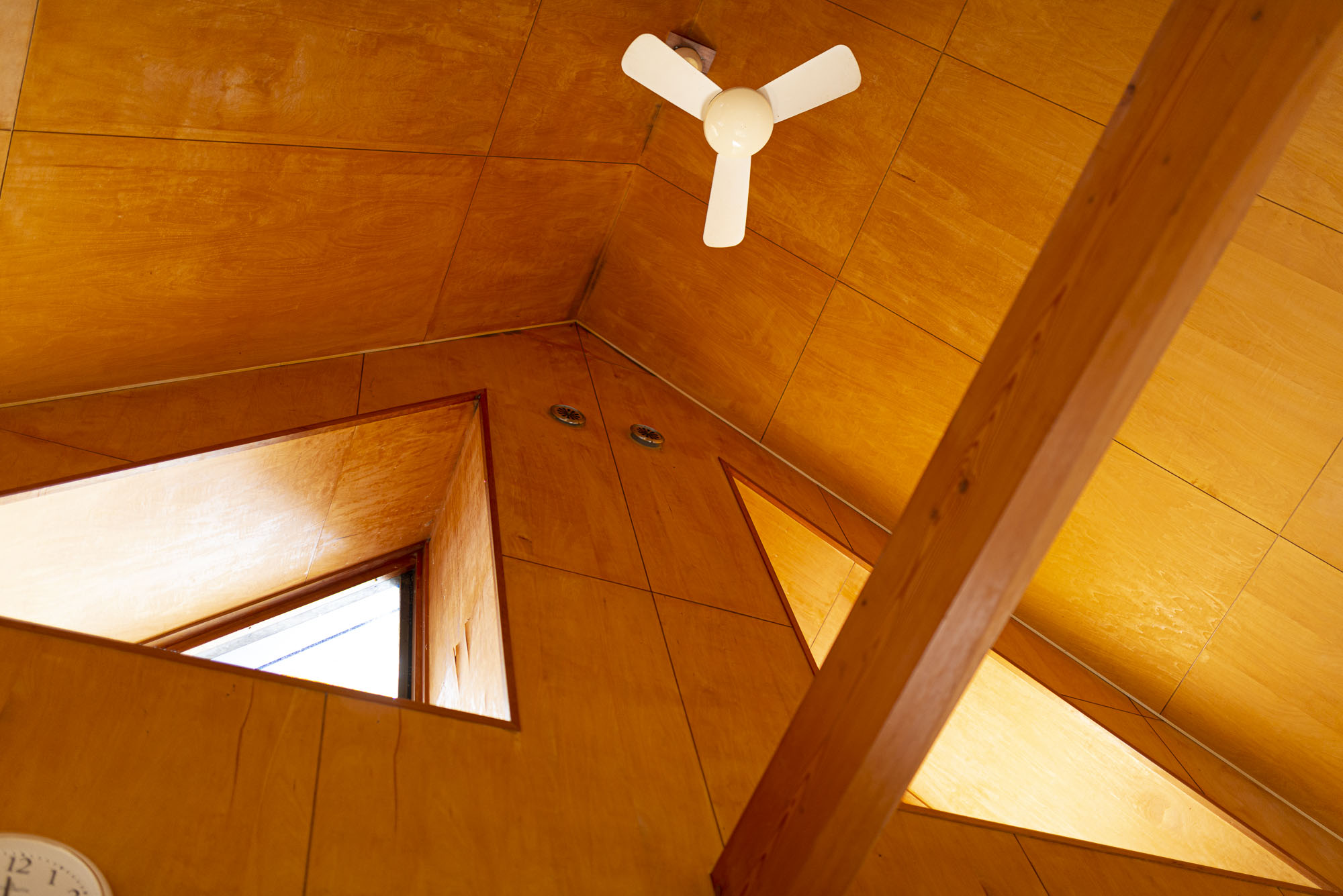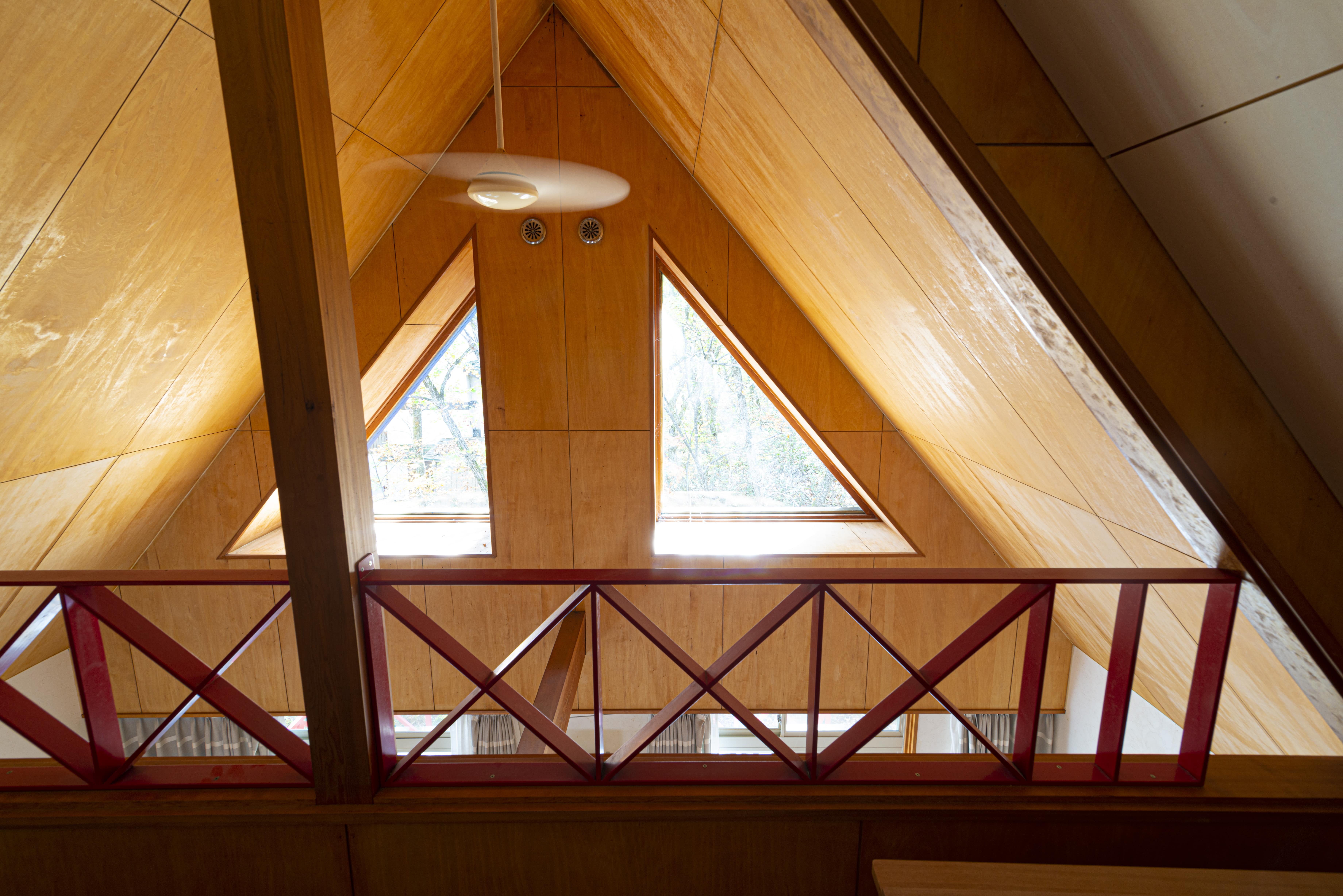 Bathroom
The cottage also features a bathtub and shower, a washroom with double sinks and a separate toilet.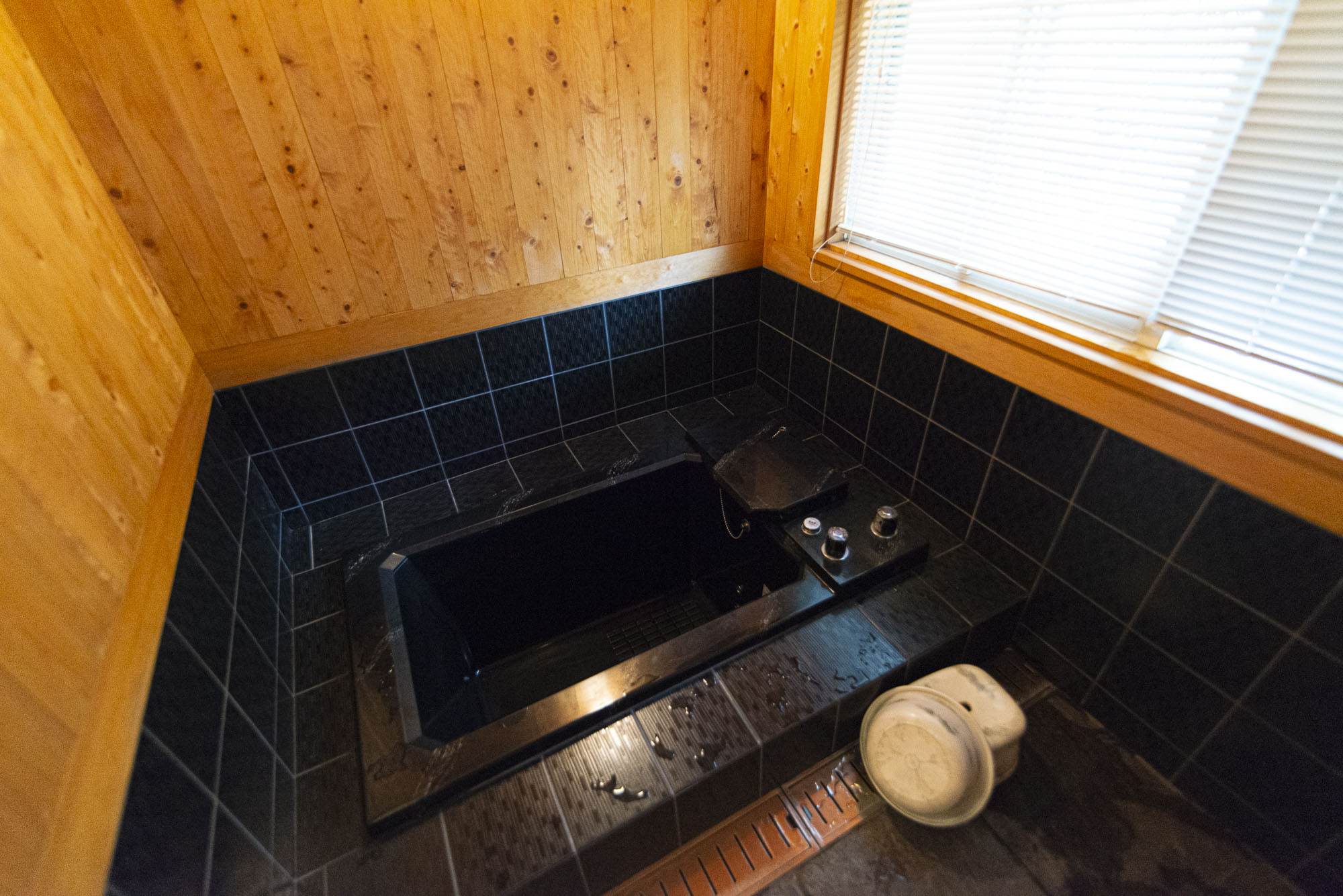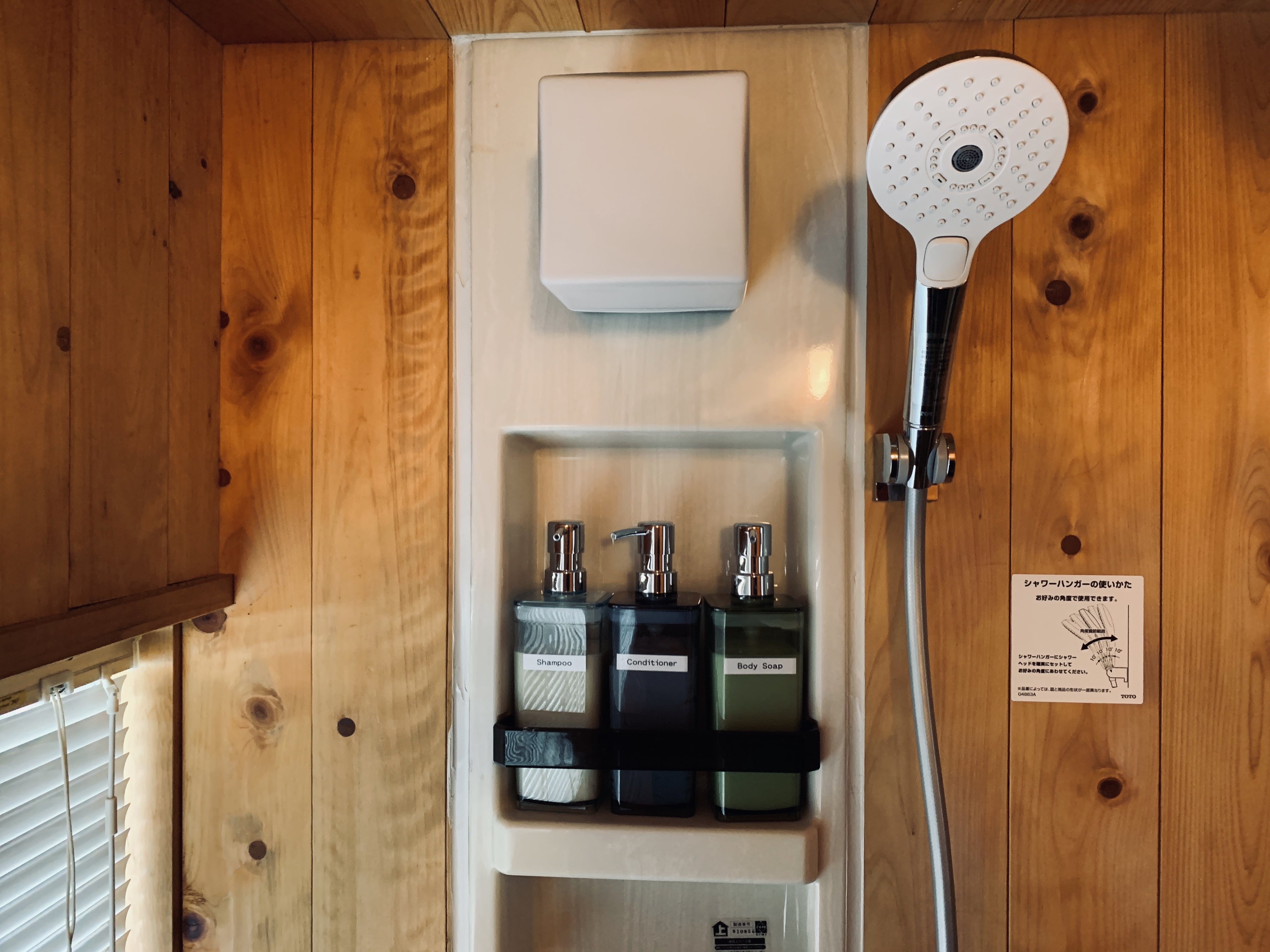 Terraces
The North and South terraces are each equipped with tables and chairs, so guests can enjoy breakfast in the surrounding serene Hakuba nature.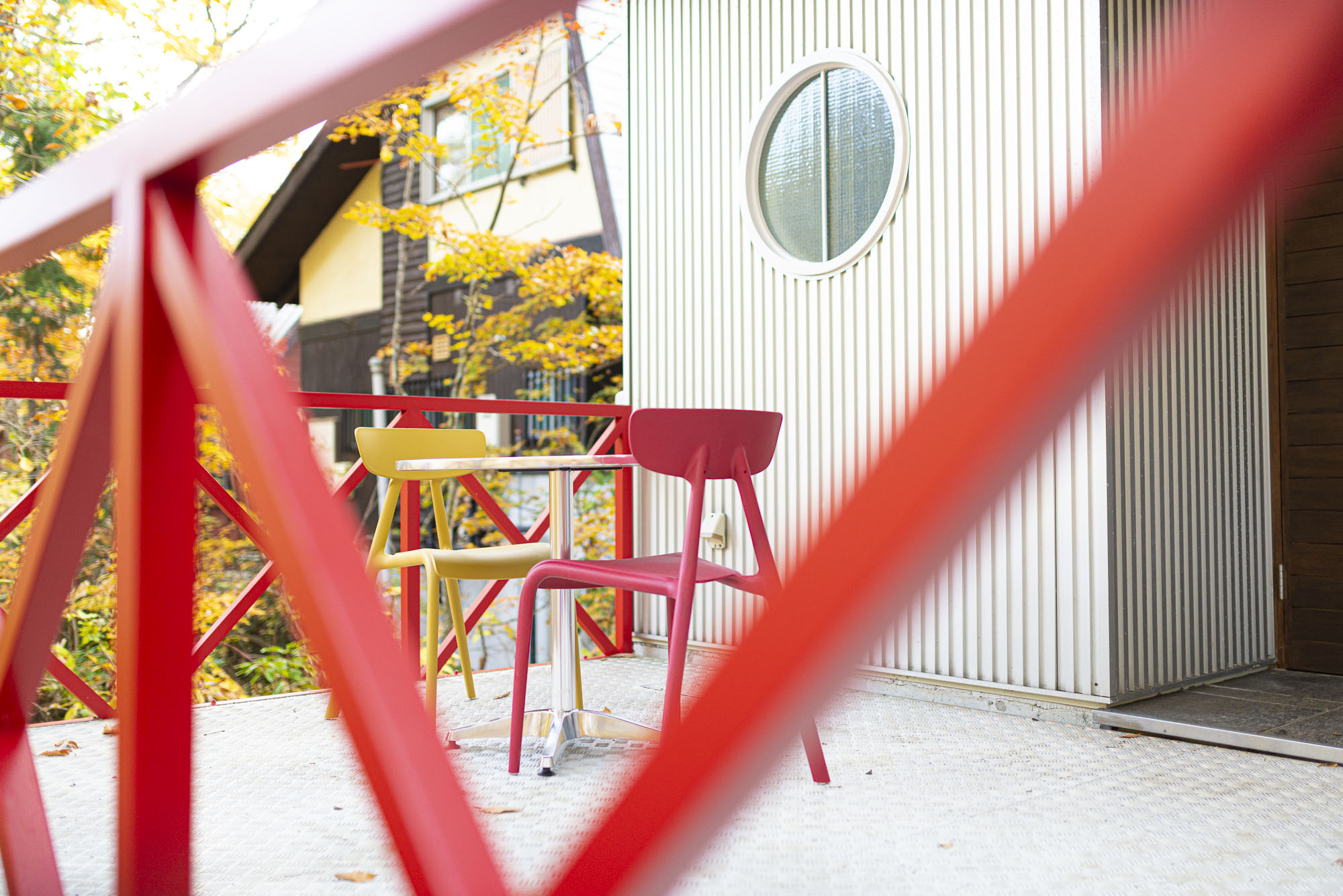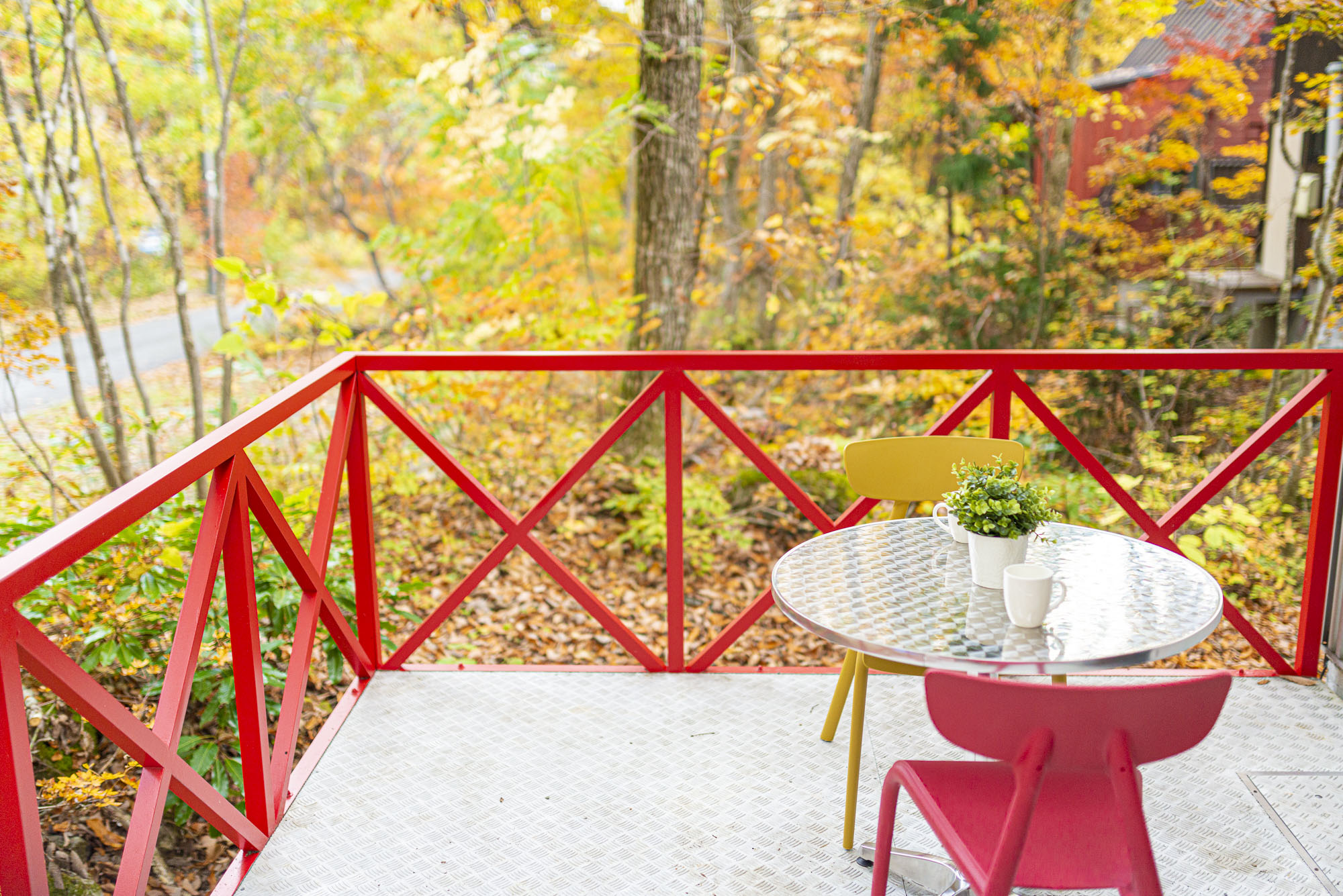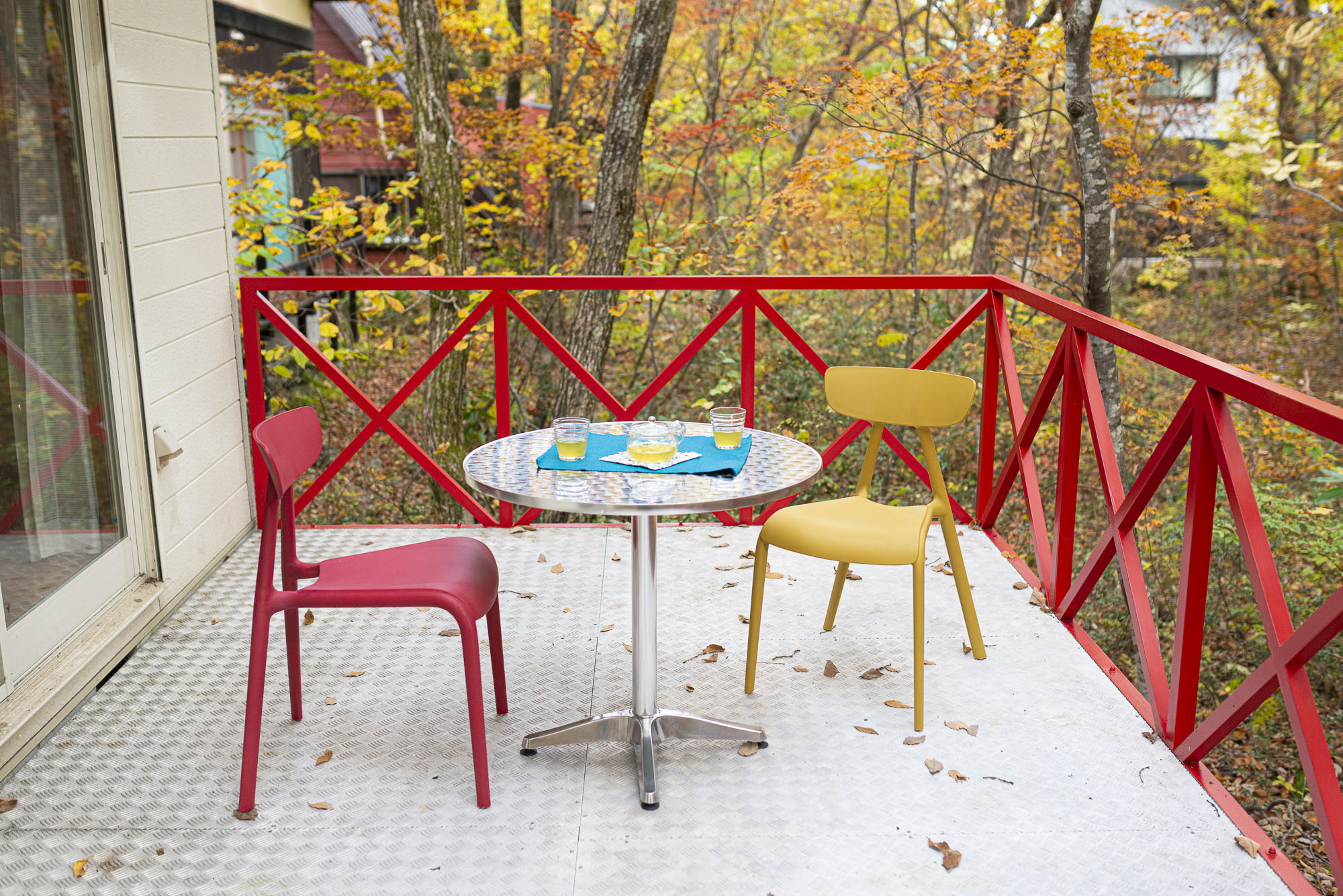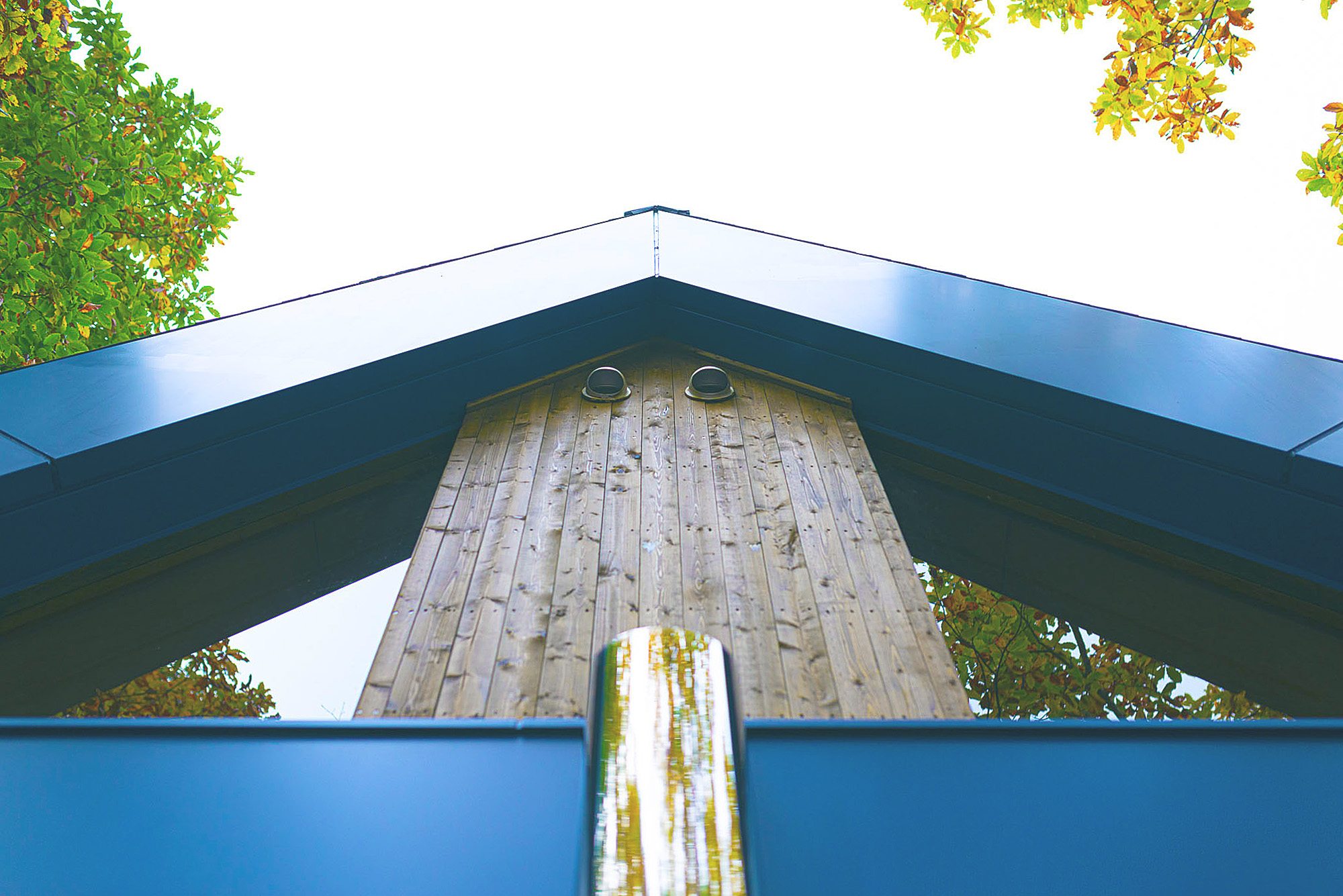 Instagram
Four Seasons in Hakuba Valley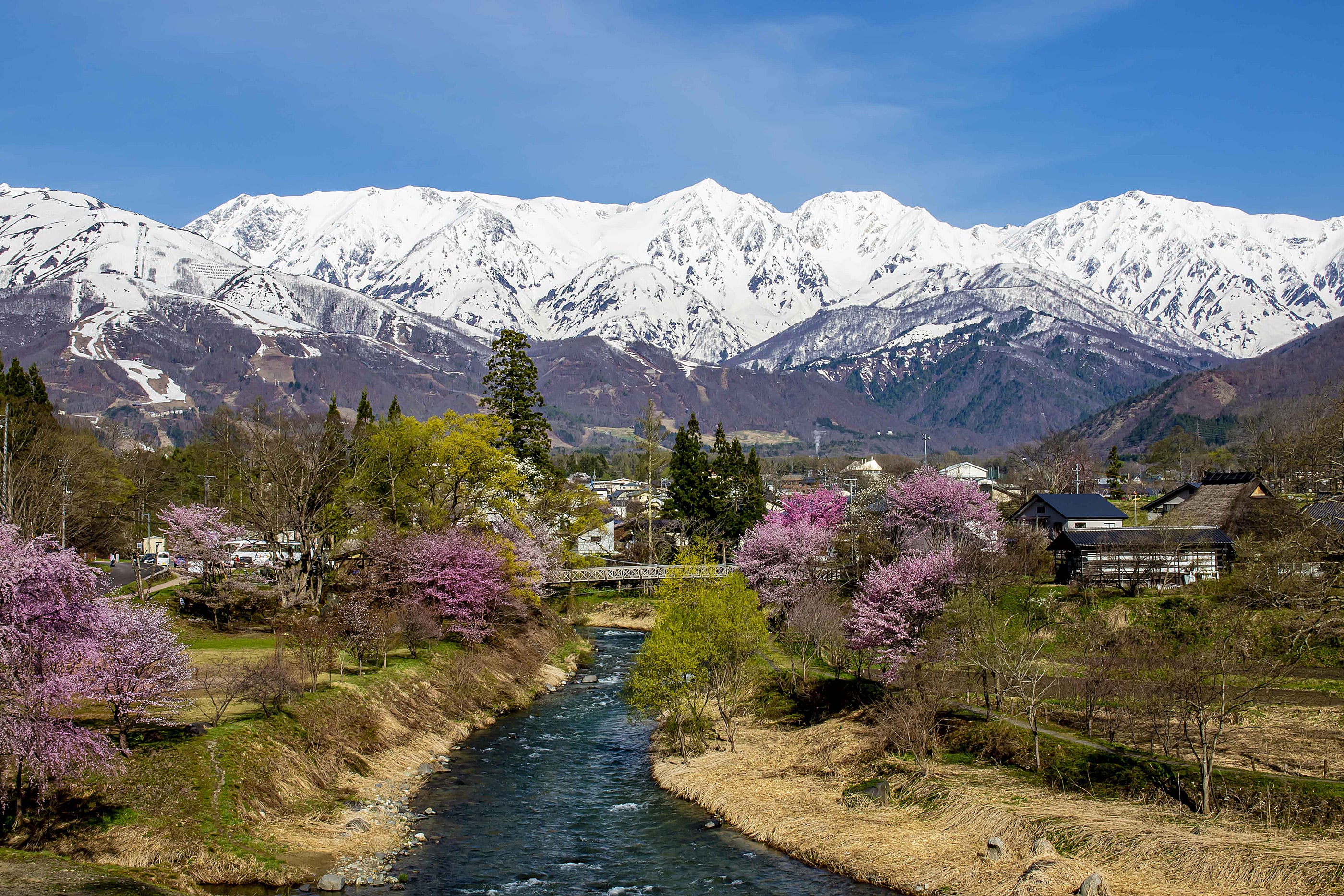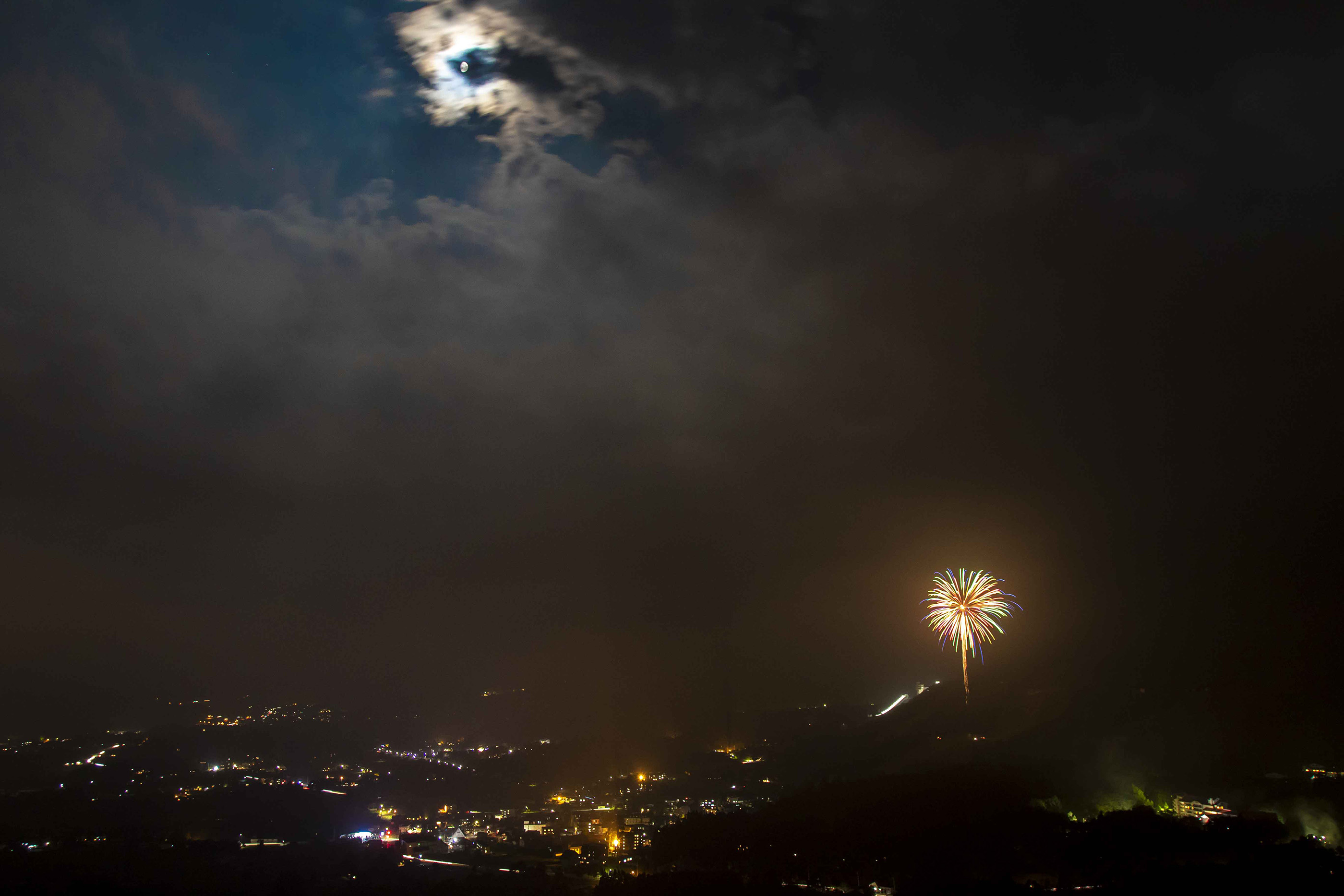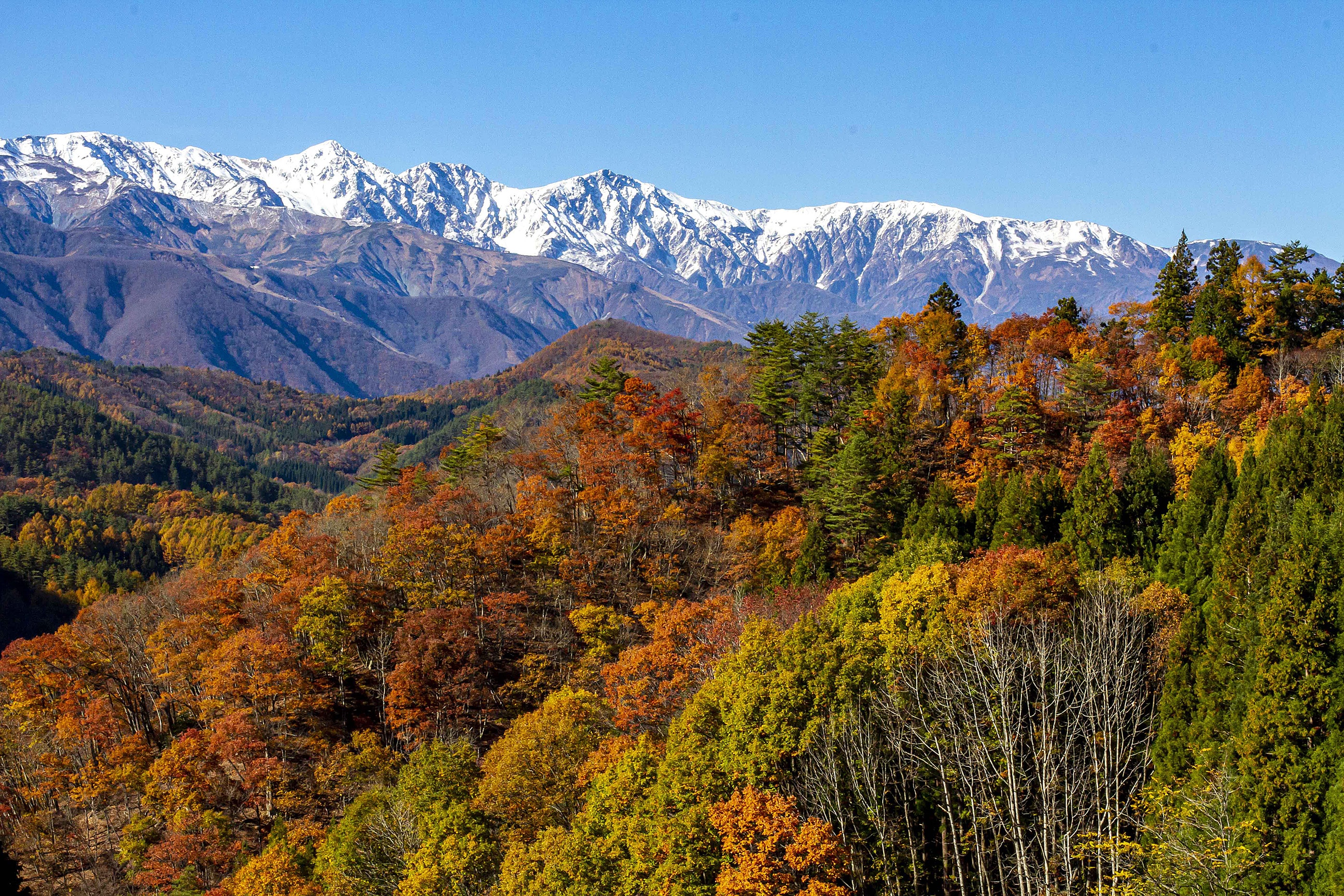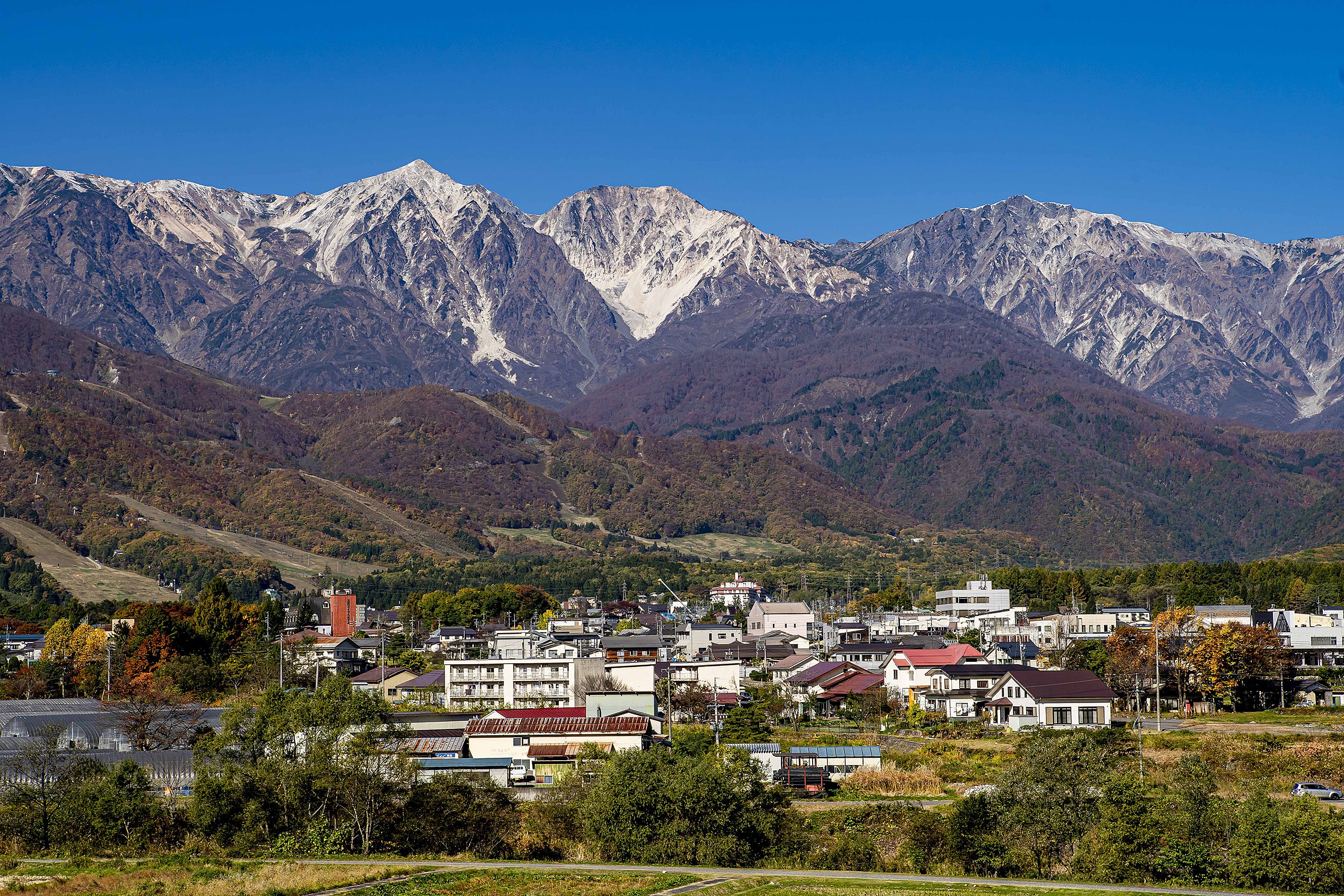 Windfall Information Now Available On
Social Networks

DETAIL
WiFi
Fire TV
TV
Powerful heating systems
hair dryer
vacuum cleaner
Refrigerator
dishwasher
Combination oven/microwave
oven toaster
electron kettle
coffee machine
closet
Horigotatsu
Smart keys
Terrace tables, terrace chairs
Towel
toothbrush
shampoo and conditioner
body soap
dishwashing detergent
kitchen towel
bath towel
kitchen towel
Toilet paper
High season 77,000yen
Low season 55,000yen

LOCATION
2937-486 Hokujō, Hakuba, Kitaazumi-gun, Nagano 399-9301, Japan